This S6 is still alive!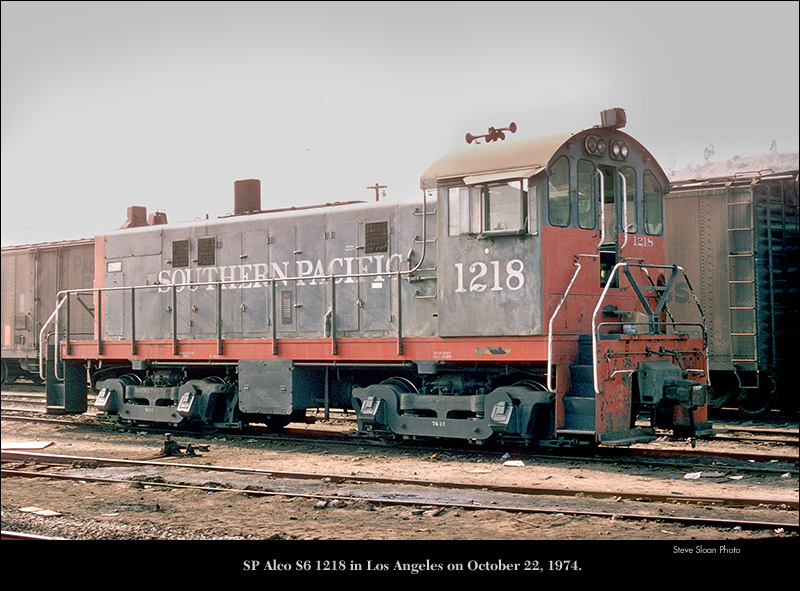 Southern Pacific Alco S6 1218 in Los Angeles, CA, Oct. 22, 1974.
Reportedly (
sources
) S6 SP 1218 was built by ALCo in June 1955 as SP 1051, SP Class DS-9, construction number 81301, order number S-3242. It became SP 1218, SP Class AS409-1 in the 1965 renumbering. It was retired in June 1980 by Southern Pacific and purchased in July 1980 by Foster Farms, Livingston, CA Donated: 2004 to the Pacific Locomotive Association by Foster Farms.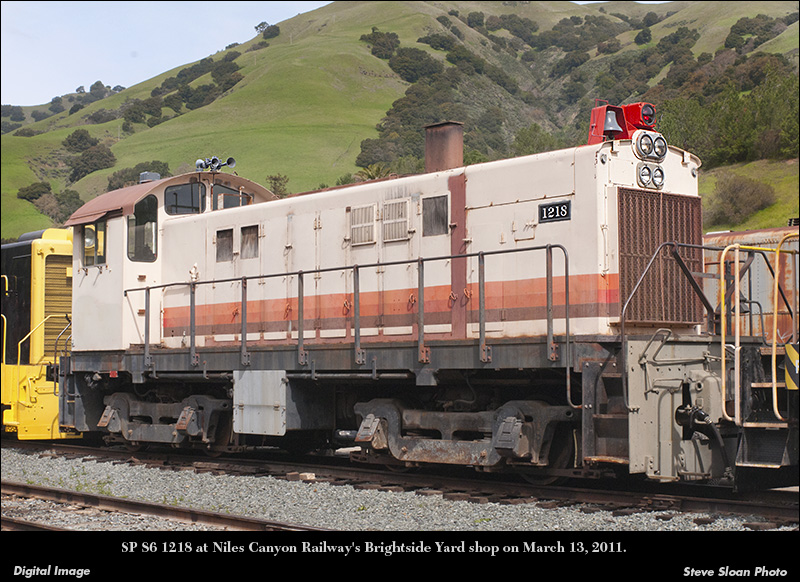 Former SP S6 1218 at Niles Canyon Railway's Brightside Yard shop, near Sunol, CA on March 13, 2011.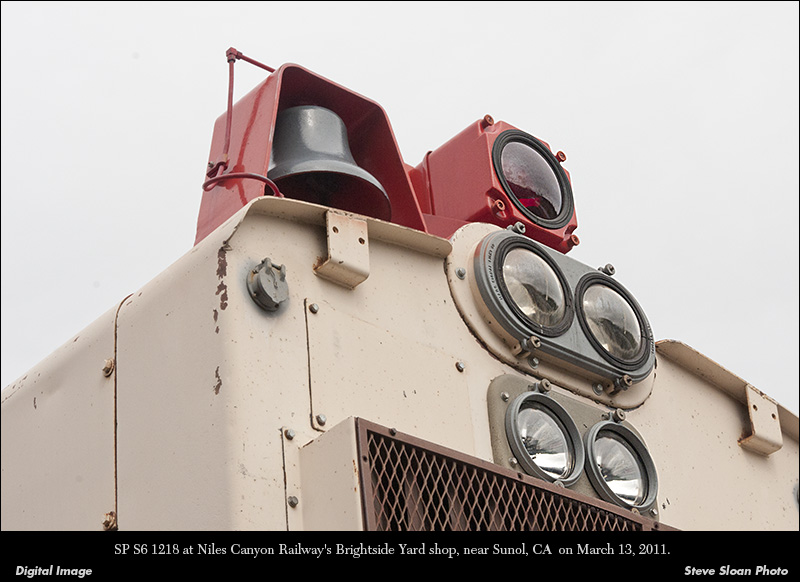 Information, stories, suggestions, comments and/or constructive corrections are appreciated.
~Steve Sloan
-------------------------------
Steve Sloan E-mail:
steve@ssloan.net
These photos, and many others, are on
my train photo website here
.
Sharing and copyright Info
This work is licensed under a
Creative Commons Attribution-NonCommercial-NoDerivatives 4.0 International License
.