As far as I know UP has no regular road freights on the Coast Line these days. They will occasionally run a southbound baretables or empty auto racks train down the Coast, but we are talking ~1x per month or so if you're lucky. They also run MOW trains as needed.
What you likely saw was the Guadalupe Turn, which runs from Gemco to Guadalupe on Mon and Thru, and returns Tue and Fri (at least last I hear, UP could have changed things up of course). 30 or so cars would be a decent sized train for the Guad Turn, but definitely not unheard of.
Here are a few older shots of the Guad Turn around the greater Santa Barbara area. These were taken a few+ years back, when they typically ran with SD70ACes (LA Pool units) and SD60Ms. These days from what I've head they are using just normal road power (typically GEVOs).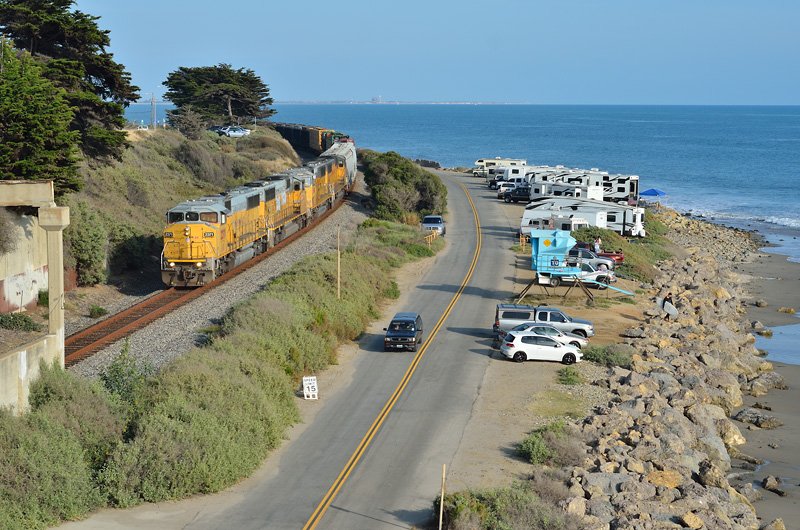 Emma Wood State Beach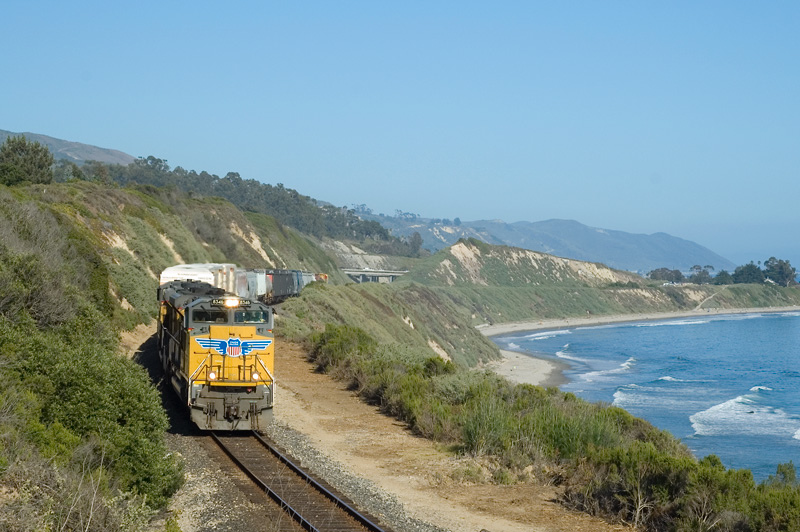 Carpinteria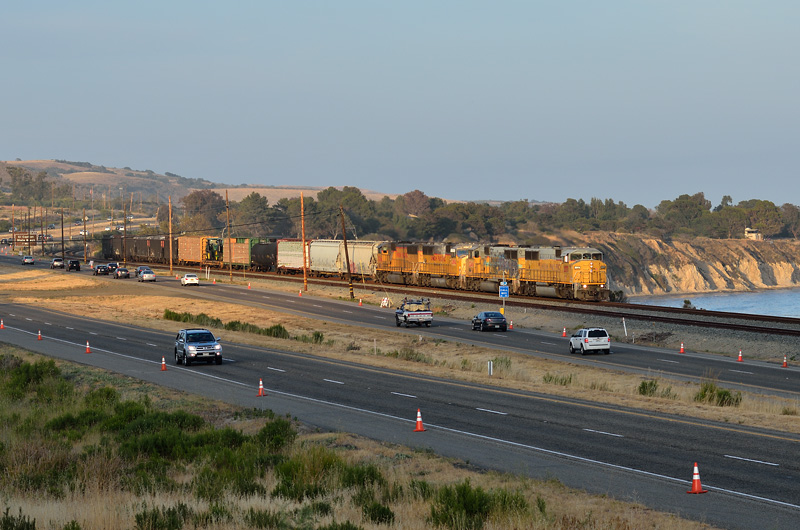 Capitain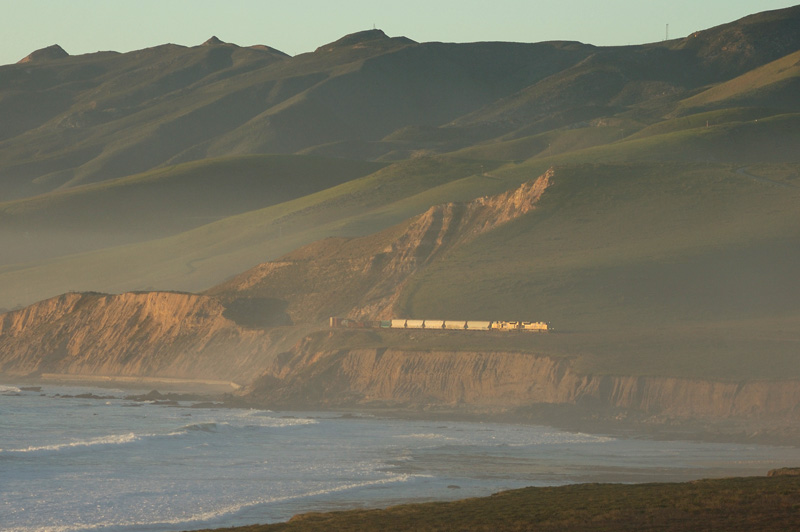 Sudden
Best regards,
~Matt